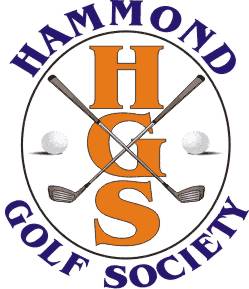 Course : High Elms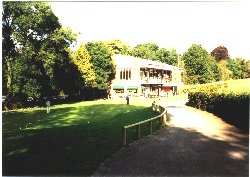 High Elms Rd, Farnborough, BR6 7SL.

Score Card
Name
Par
SSI
Yards
Name
Par
SSI
Yards
1
High Elms
4
7
371
10
Clockhouse
4
4
367
2
Round the Corner
4
13
304
11
The Ridge
4
18
267
3
Oak Trees
4
15
284
12
Downe Hill
5
14
477
4
The Copse
4
3
443
13
Purgatory
3
2
224
5
Short 'N' Sweet
3
17
132
14
Downe Corner
4
8
426
6
Lubbock
4
1
441
15
Hawtree Hill
4
12
302
7
Cuckoo Corner
4
5
399
16
Darwin Dell
3
16
158
8
Copper Beech
3
11
200
17
The Pines
4
6
400
9
Farnborough Point
5
9
548
18
Biggin Hill
5
10
478
Out
35
3122
In
36
3099
Out
35
3122
Total
71
6221
Description
With its historical associations with Charles Darwin and the Lubbock Family, this 18-hole golf course is set in the attractive woodlands of High Elms Country Park and presents an enjoyable golfing challenge to players of all standards. The par 70 (SS69) course features many tree-lined fairways and strategically-placed greenside bunkers which call for accurate driving and well-placed approach shots. With its variety of mature trees and well-established greens, High Elms is a public course of outstanding character and quality.

The resident golf professional and his staff can help you get the most from your golf with individual or group tuition and holiday coaching for children. Expert advice is also available on clubs and equipment from the well-stocked shop.

High Elms enjoys excellent bar, restaurant and changing facilities making it a particular favourite with golf societies and private functions. The pro shop or catering staff will be pleased to provide booking details.

Members of the public can book up to 4 days in advance (booking fee applies) or take advantage of a `Booking Card` which offers 6 days advanced bookings for tee off times.
They welcome `Pay and Play` customers and will always try to accommodate golfers who turn up without a booking. Customers are advised to contact the course prior to attending, in order to secure a tee off time.

Map
Click Here For Map To High Elms
Directions
From the M25 take Jct 4 (A21 Sevenoaks Way) to Bromley/Orpington, go through about 4 roundabouts, there will be a brown signpost for High Elms Country Park, follow these signs until you reach a Mini Roundabout, turn left onto Shire Lane, drive about Half a Mile until you Reach High Elms Road on the Left, pass the Country Park entrance (you see the first Parking area on that road on the above map, shortly after this entrance you should take the next exit on the left which will be the Clubhouse Entrance.