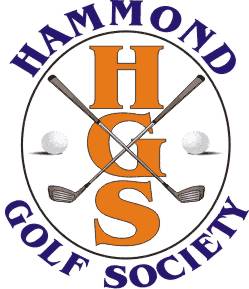 Course : Westerham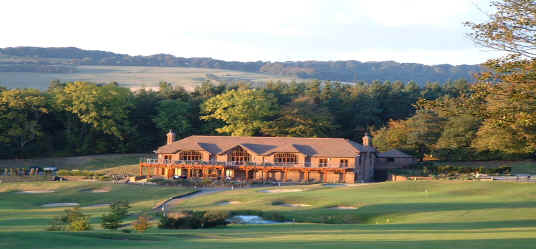 Valence Park, Brasted Road, Westerham, Kent. TN16 1LJ
Telephone: 01959 567100 Fax: 01959567101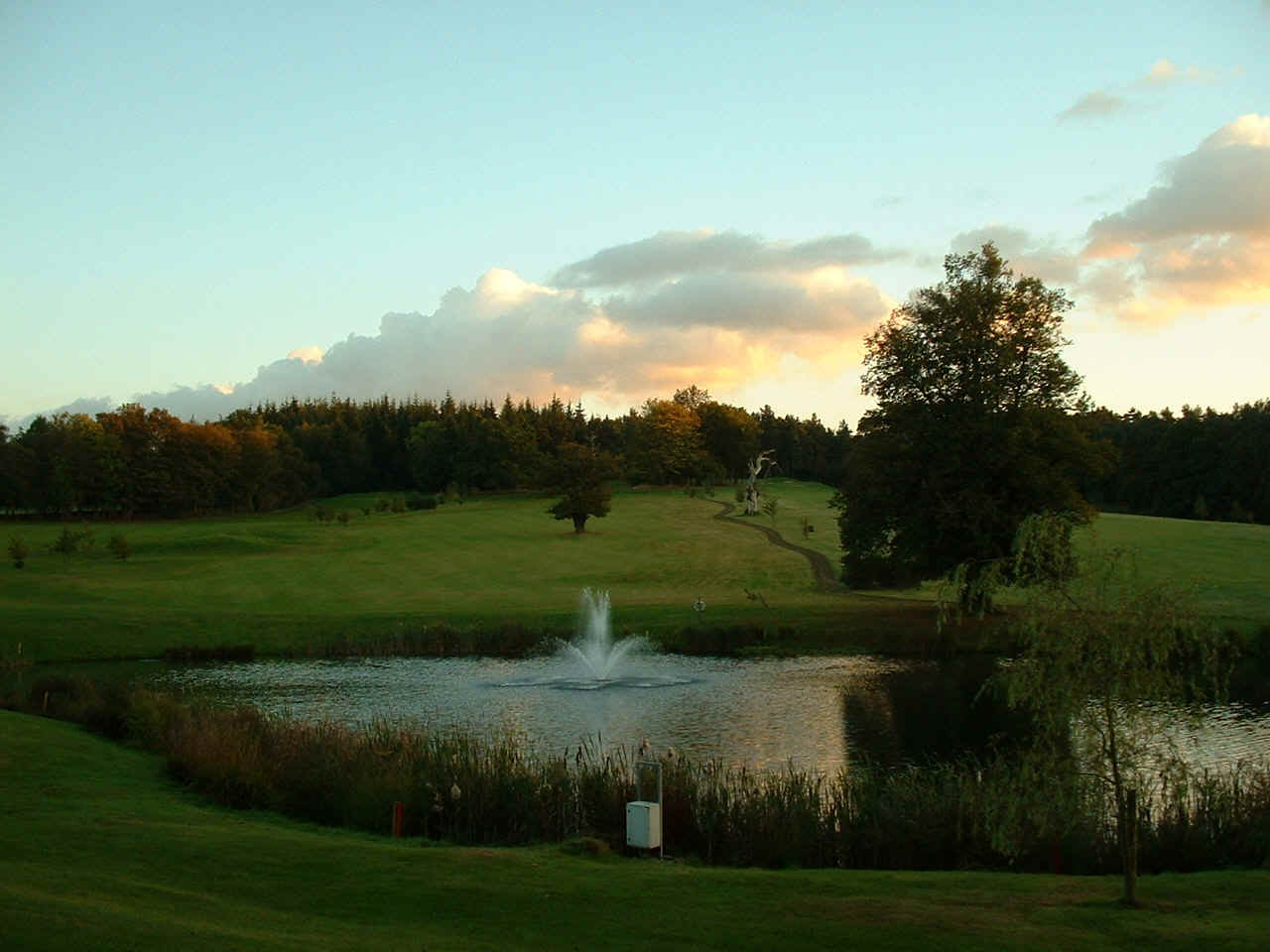 Score Card
Front Nine
| | | | | | | | |
| --- | --- | --- | --- | --- | --- | --- | --- |
| SSS | 72 | | 70 | | 72 | | |
| Hole | White Yards | par | Yellow Yards | Stroke Index | Red Yards | Par | Stroke Index |
| 1 | 312 | 4 | 306 | 13 | 299 | 4 | 14 |
| 2 | 388 | 4 | 369 | 5 | 313 | 4 | 8 |
| 3 | 482 | 5 | 473 | 7 | 417 | 5 | 2 |
| 4 | 149 | 3 | 139 | 18 | 107 | 3 | 18 |
| 5 | 472 | 5 | 464 | 3 | 421 | 5 | 4 |
| 6 | 403 | 4 | 382 | 1 | 338 | 4 | 6 |
| 7 | 336 | 4 | 317 | 11 | 284 | 4 | 12 |
| 8 | 148 | 3 | 138 | 15 | 128 | 3 | 15 |
| 9 | 339 | 4 | 323 | 10 | 289 | 4 | 10 |
| OUT | 3029 | 36 | 2911 | | 2596 | 36 | |

Back Nine
Hole

White Yards

par

Yellow Yards

Stroke Index

Red Yards

Par

Stroke Index

10

484

5

468

6

401

5

3

11

193

3

171

17

142

3

16

12

327

4

310

12

279

4

11

13

187

3

171

16

145

3

17

14

367

4

375

2

312

4

1

15

403

4

380

9

345

4

7

16

459

5

449

14

398

5

13

17

415

4

394

4

351

4

9

18

408

4

391

8

347

4

5

in

3243

36

3091

2720

36

OUT

3029

36

2911

2596

36

TOTAL

6272

72

6002

5316

72
Description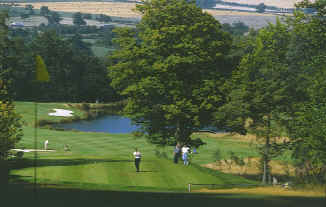 Born out of the great storm of 1987, which created an ideal site for a golf course, Westerham was opened in May 1997. The course consists of 18 holes set in mature woodland, with many tree-lined fairways, water features and stunning views over the North Downs.
The 6,272 yards, par 72 course has been built to a very high standard, with USGA specification greens and irrigation installed on the greens, tees and approaches. In addition the facilities include a 9-acre practice ground, bunker practice area, putting green and indoor teaching facilities.


Map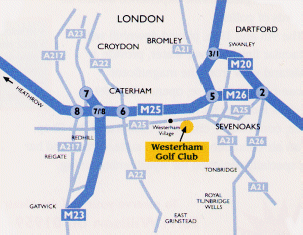 Westerham Golf Course Street Map
Directions
From the West
Access from the West (using M25), approximately 15 minutes. Leave M25 at junction 6 and travel south on A22 for one mile to roundabout at junction with A25. Turn left onto A25 and proceed to Westerham. Continue on the A25 through Westerham village and the course entrance is on the right approximately half a mile out of Westerham going east in the direction of Brasted.
From the East
Access from the East (using M25), approximately 10 minutes. Leave M25 at junction 5 onto A21 and exit onto second slip road (A25) signposted to Westerham. The entrance to the course is about half a mile out of the village of Brasted, on the left, about half a mile before you get to Westerham Village.