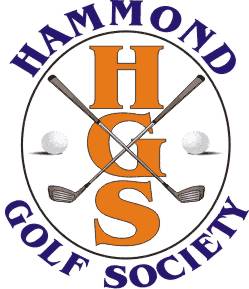 2004 - Event Memories


Above Photo Courtesy of Howie (nice piccy!)
Another HGS Golf Event Success! ....And the weather and the courses were Great!
THE USA & EUROPE TEAMS...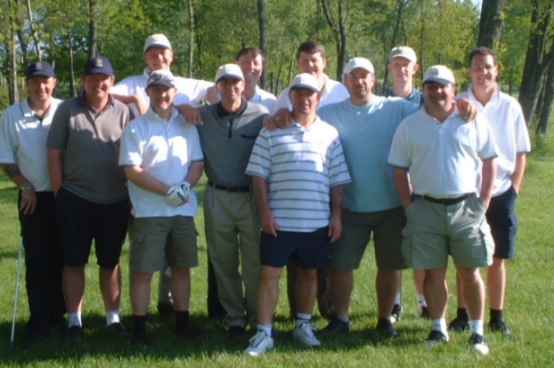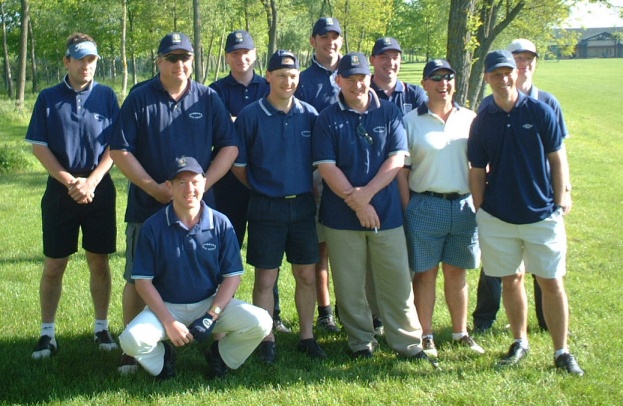 The Stunning Course...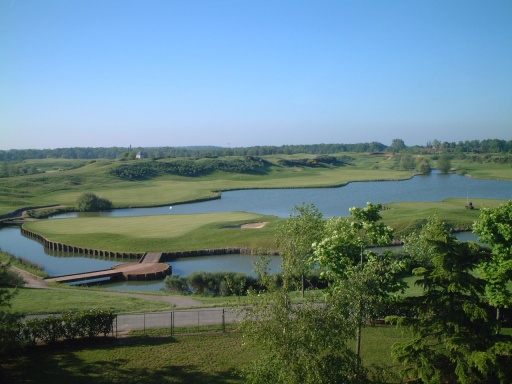 The Bloody Cold Pool (ask Ali, Gto, Mike and Bodder!!)...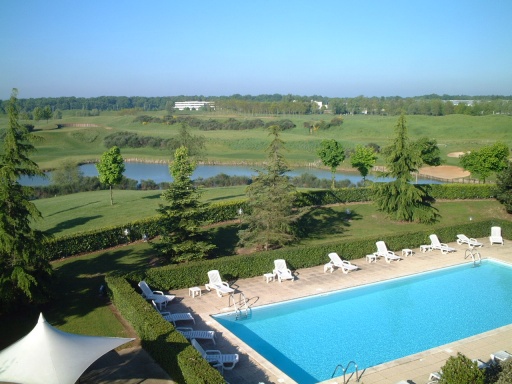 Look who's feeling the Pressure!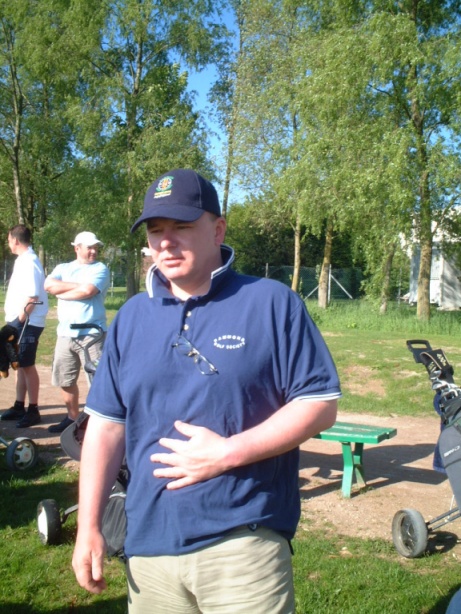 Judging by his Grin - I think Howie just let one Rip!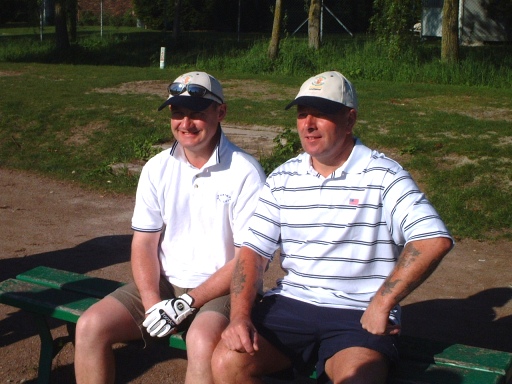 Maybe it's just all too early in the morning!...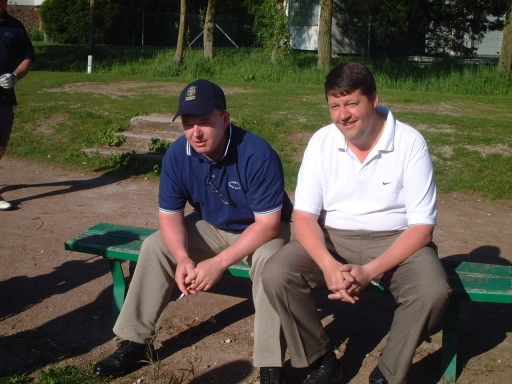 The Par 3 Challenge underway...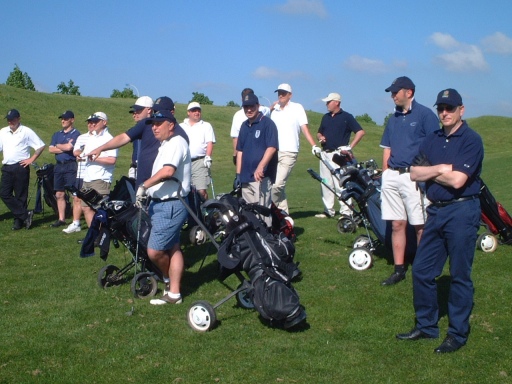 Pics below : If your legs are cut off or it's blurred, it wasn't me !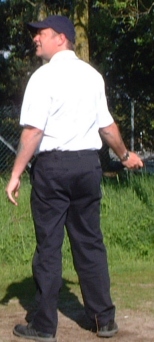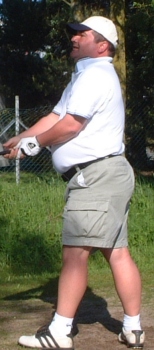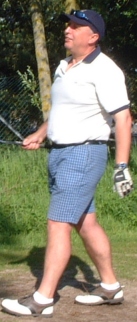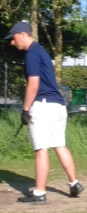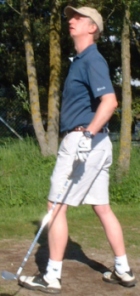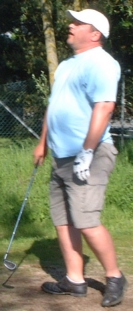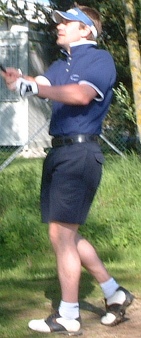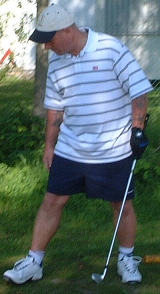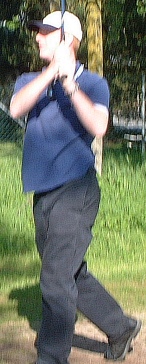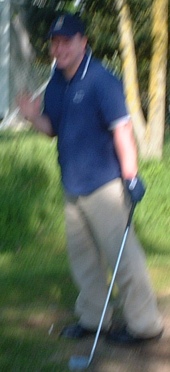 Views for the pervs!!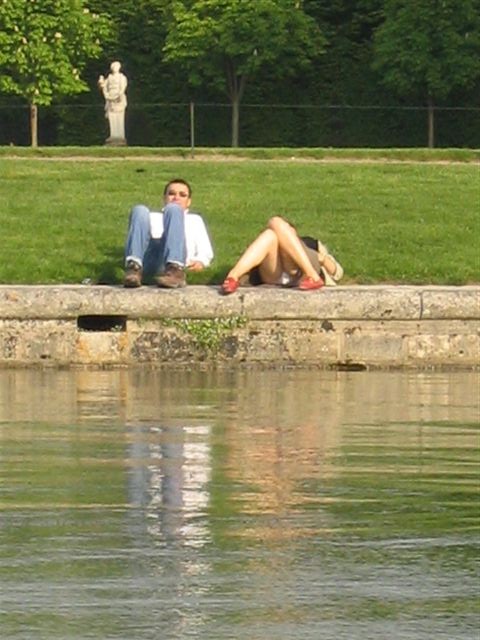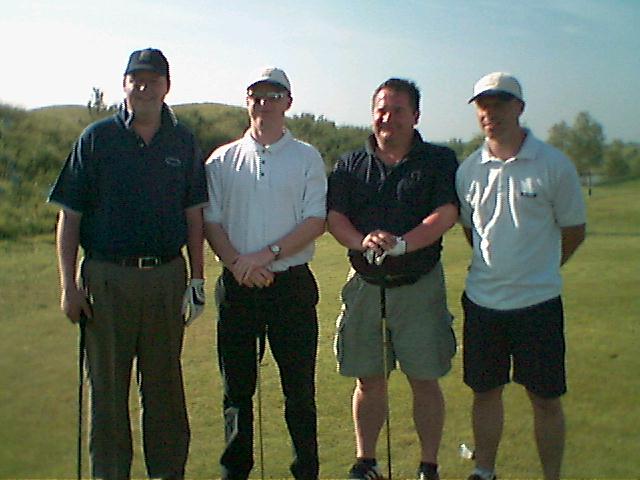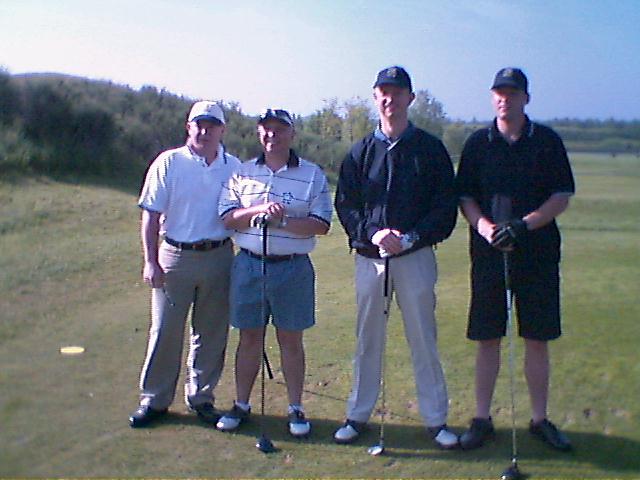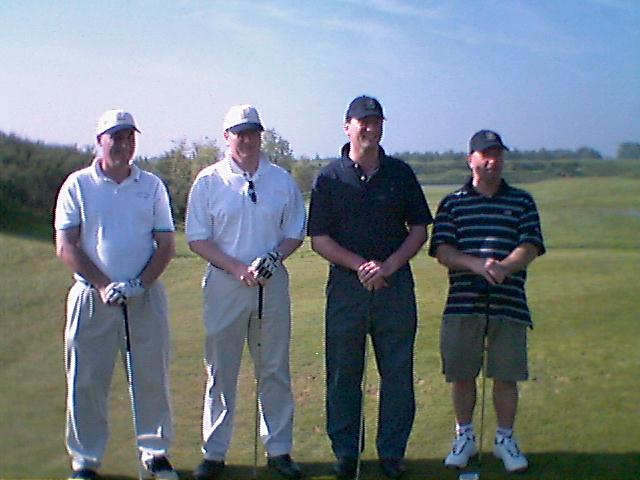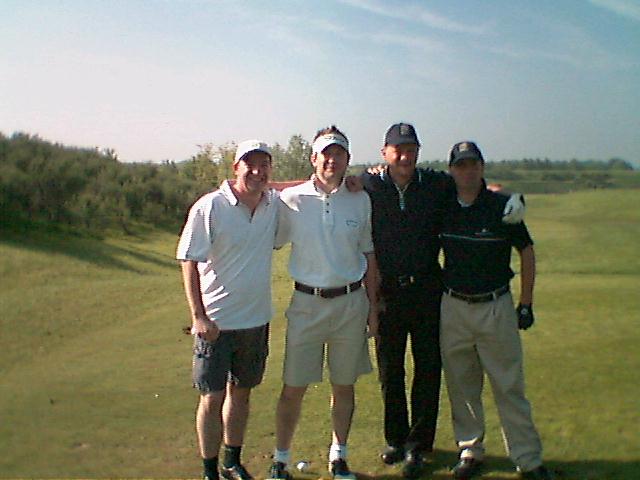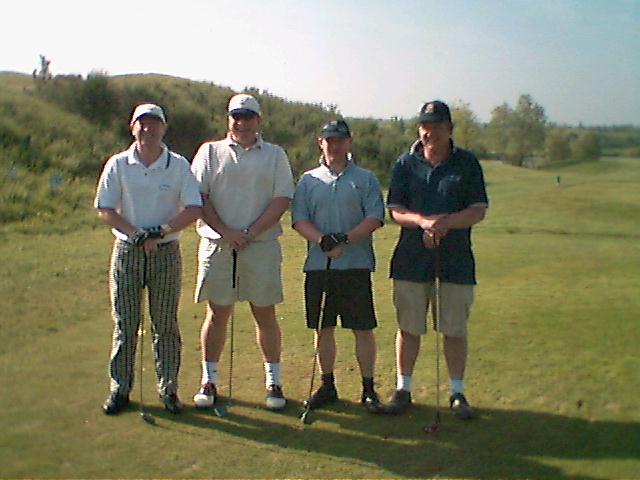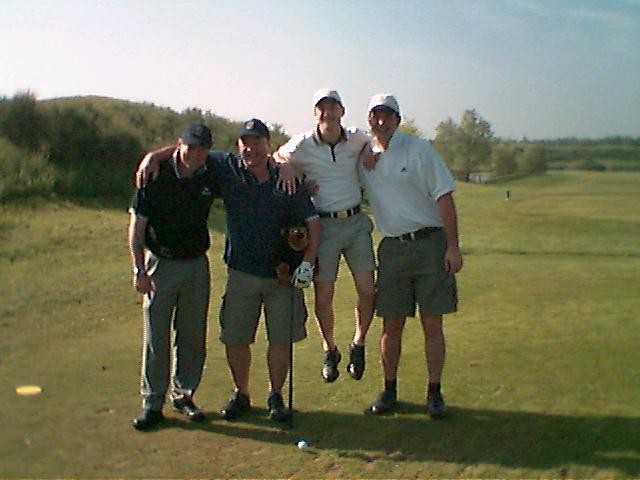 Most photos courtesy of Vince
The Results at a Glance from France 2004
| | | | | | | | |
| --- | --- | --- | --- | --- | --- | --- | --- |
| Place | Pos' | Total | Rd1 | Rd2 | Players name | H/cp | Wgt |
| 1 | 1 | 65 | 26 | 39 | Michael Hammond | 16 | |
| 2 | 2 | 56 | 24 | 32 | Andy Pennell | 21 | |
| 3 | 2 | 56 | 23 | 33 | Graham Loader | 21 | -1 |
| 4 | 4 | 55 | 25 | 30 | Paul Clack | 17 | |
| 5 | 4 | 55 | 22 | 33 | Gary Granger | 16 | |
| 6 | 4 | 55 | 21 | 34 | Stuart Prescott | 20 | |
| 7 | 7 | 52 | 19 | 33 | Pete Billington | 15 | |
| 8 | 7 | 52 | 23 | 29 | Andrew Boulter | 15 | -2 |
| 9 | 9 | 51 | 20 | 31 | Richard Hammond | 16 | -1 |
| 10 | 10 | 50 | 21 | 29 | Martin Llewellyn | 21 | |
| 11 | 11 | 49 | 22 | 27 | Kevin Parker | 16 | |
| 12 | 12 | 47 | 22 | 25 | Dave North | 20 | |
| 13 | 12 | 47 | 16 | 31 | Tony Fay | 22 | |
| 14 | 12 | 47 | 19 | 28 | Cookie Cook | 18 | |
| 15 | 12 | 47 | 12 | 35 | Howie Neal | 18 | |
| 16 | 16 | 46 | 13 | 33 | Vince Goldband | 28 | |
| 17 | 16 | 46 | 20 | 26 | Rob North | 19 | |
| 18 | 18 | 45 | 16 | 29 | Martin Furey | 19 | |
| 19 | 19 | 43 | 15 | 28 | Ali Daley | 18 | |
| 20 | 19 | 43 | 17 | 26 | Terry Collins | 22 | |
| 21 | 21 | 42 | 14 | 28 | Bob Morris | 20 | |
| 22 | 22 | 39 | 18 | 21 | Andy Mutch | 25 | |
| 23 | 23 | 34 | 12 | 22 | Darren Fursse | 28 | |
| 24 | 24 | 31 | 14 | 17 | Corky Corcoran | 17 | |
The Results from Events since 2000
| | | | | | |
| --- | --- | --- | --- | --- | --- |
| Pos/Yr | 2004 | 2003 | 2002 | 2001 | 2000 |
| 1 | Mike | RichardC | Bod | Gary | Pete |
| 2 | AndyP | Bod | Tony | Terry | Kevin |
| 3 | Graham | Richard | Mike | Bod | AndyP |
| 4 | Clackie | Corky | Alex | | Richard |
| 5 | Gary | Brett | Clacky | | Giles |
| 6 | Stu | Stu | Stu | | MartinL |
| 7 | Pete | Pete | Ali | | Frankie |
| 8 | Bod | Clacky | Howie | | Gary |
| 9 | RichardH | Rob | Richard | | Terry |
| 10 | MartinL | Howie | AndyM | | Stu |
| 11 | Kevin | Nick | Pete | | Bod |
| 12 | Dave | Alex | AndyP | | Tony |
| 13 | Tony | Mike | Kevin | | Nick |
| 14 | Cookie | Cookie | MartinL | | Howie |
| 15 | Howie | Tony | Cookie | | Cookie |
| 16 | Vince | Gary | Rob | | Ali |
| 17 | Rob | MartinL | Gary | | AndyM |
| 18 | MartinF | Ali | Nick | | Mike |
| 19 | Ali | Terry | Terry | | AlbieE |
| 20 | Terry | Vince | Corky | | AlanC |
| 21 | Bob | Kevin | | | |
| 22 | AndyM | MartinF | | | |
| 23 | Darren | AndyM | | | |
| 24 | Corky | AndyP | | | |
Playing Handicaps from France 2004
| | |
| --- | --- |
| The Players | H/CAP |
| Pete Billington | 15 |
| Gary Granger | 16 |
| Michael Hammond | 16 |
| Kevin Parker | 16 |
| Paul Clack | 17 |
| Richard Hammond (-1) | 16 |
| Andrew Boulter (-2) | 15 |
| Paul Corcoran | 17 |
| Paul Cook | 18 |
| Howie Neal | 18 |
| Ali Daley | 18 |
| Rob North | 19 |
| Martin Furey | 19 |
| Stuart Prescott | 20 |
| Bob Morris | 20 |
| Dave North | 20 |
| Martin Llewellyn | 21 |
| Graham Loader(-1) | 21 |
| Andy Pennell | 21 |
| Terry Collins | 22 |
| Tony Fay | 22 |
| Andy Mutch | 25 |
| Vince Goldband | 28 |
| Darren Furse | 28 |