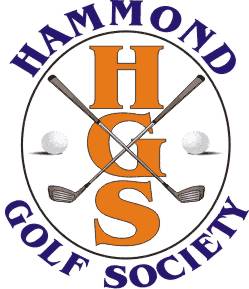 Deauville, Normandy, France 2008

Saturday 17th May - Tuesday 20th May
3* B+B hotel, 5 rounds, plus to include eurotunnel for 7 cars (Car and Drivers to be Agreed)
£339.00 per person
Booked, Deposit paid £700
The Hôtel de l'Amirauté
As with France most is done on B+B basis, so dinner...we're 2 mins from the town with restaurants etc...probably €17 for evening meal inc' carafe of wine...
3 nights' bed & breakfast at Hôtel de l'Amirauté - The modern resort hotel is the perfect venue to while away the hours when not on the golf course. This extensive complex boasts 225 en-suite rooms, all with the very best in amenities as well as an excellent restaurant with lounge bar. The fitness centre and Spa offer guests superb leisure facilities, an indoor pool, two outdoor pools, tennis courts (8 indoor courts, 5 outdoors), squash, jacuzzi and sauna. The hotel is conveniently situated within easy reach of the town centre and a few minutes drive from the golf course.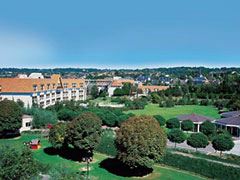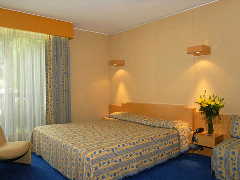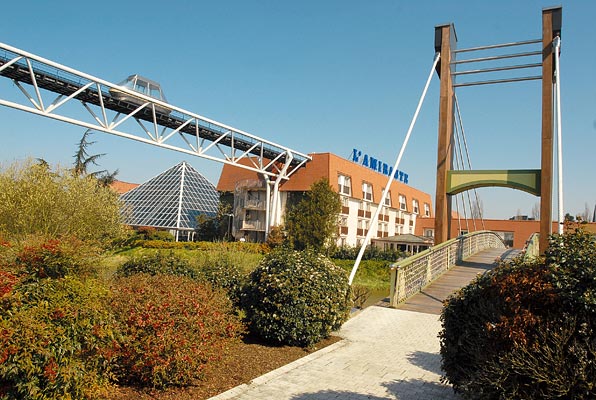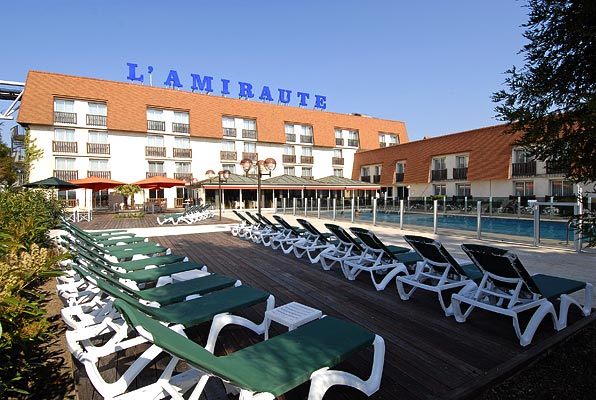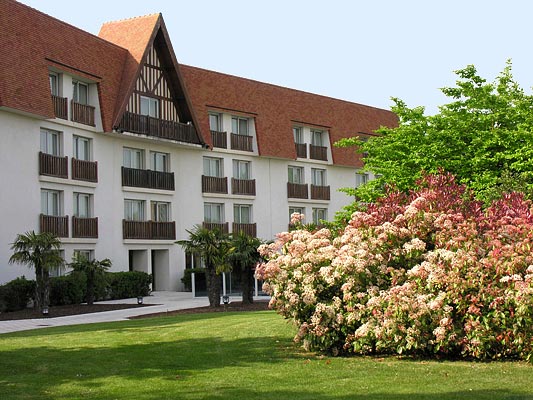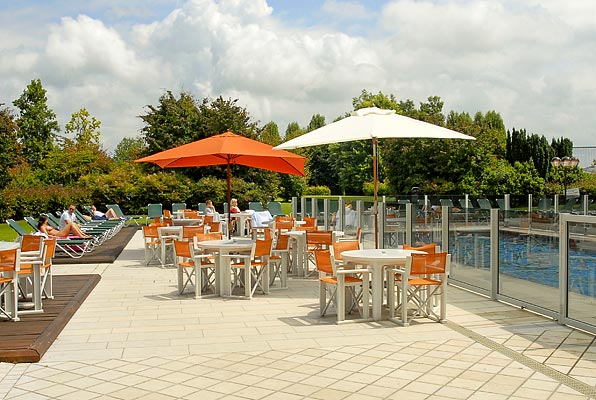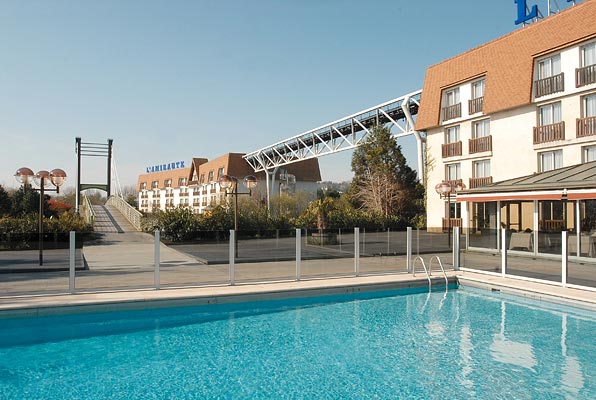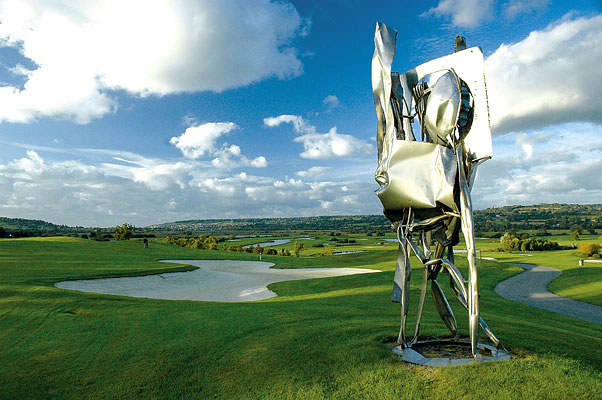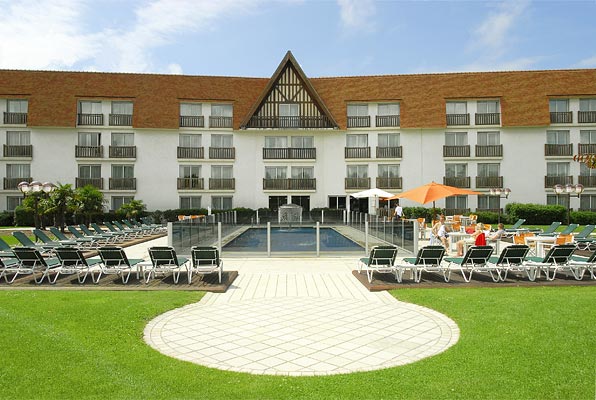 with golf at..
Golf de Houlgate Beuzeval
Saturday 17th May - 2:00pm
1 round at Golf de Houlgate Beuzeval (Golf de Houlgate Beuzeval) Located in typically Normandy-hedgerow-country and just a few minutes from the town of Deauville, this undulating golf course offers superb scenery, especially the panoramic view from the 15th. With a reputation for great year-round conditioning, Houlgate starts off tightly, with some very precise iron play required through trees and over lots of water. The 6,124 yard, par
71 layout then opens out to reveal those fantastic views.
18 holes. Par 71. 5479 yards.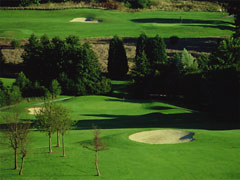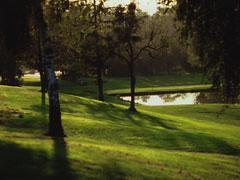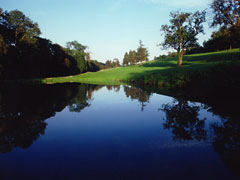 Golf de l'Amirauté
Sunday 18th May - 11:40am
1 round at Golf de l'Amirauté (Golf de l'Amirauté) Situated just five minutes from Deauville, this 6,635 yard Par 73 championship course, opened in 1992, is an excellent test of golf, in the style of a Florida marshland layout. The course features some interesting touches, including seven floodlit holes, enabling play well into the night.
17 ornamental statues also line the course, giving l'Amirauté a unique and mystical atmosphere. As you would expect, the course is also home to many water hazards and bunkering, leading to some spectacular looking holes. The panoramic restaurant is also perfect for large parties and relaxing in front of the 18th green with a cold drink.
18 holes. Par 73. 6635 yards. Parkland with lakes.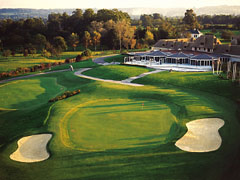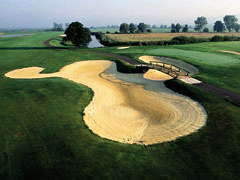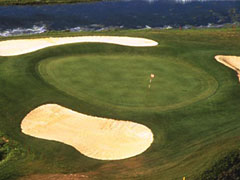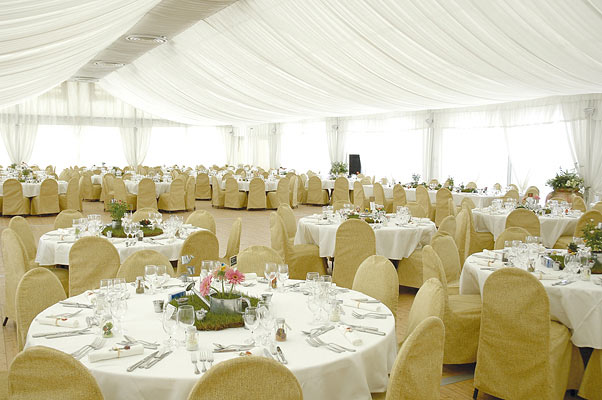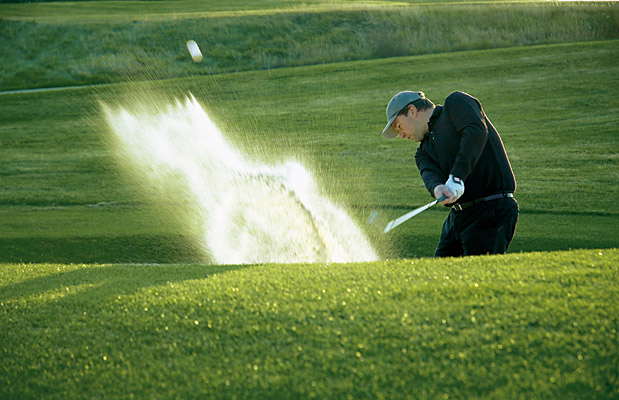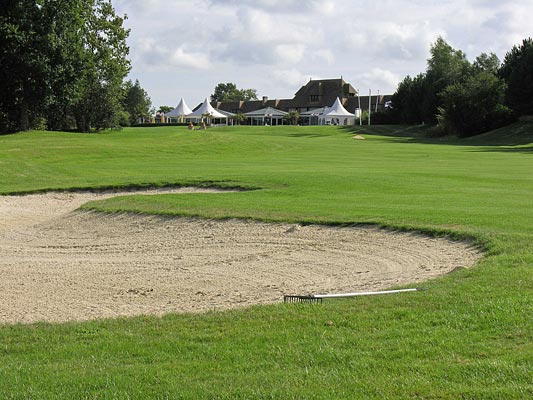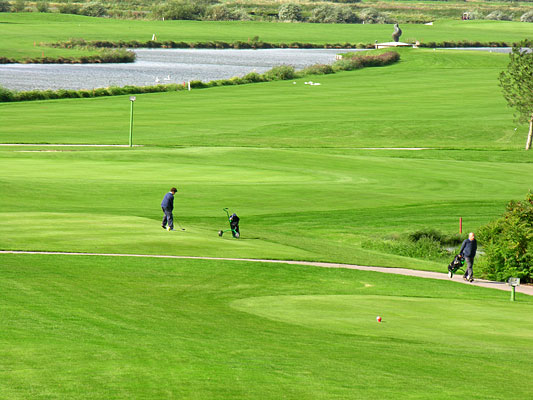 Golf Barrière de Deauville
Monday 19th May - 08:36am and 14:36pm
Time for brekkie and lunch, gmt+1 should mean twighlight at 20:45.
2 rounds at Golf Barrière de Deauville (Golf Barrière de Deauville) Just a short drive from Deauville town centre, this elegant 27 hole complex can be found high on Mount Canisy, overlooking the bay and the town. The signature course is a 6,508 yard Par 71, designed in 1929 by Tom Simpson, which makes its way through undulating parkland and features some excellent greens. For newer players, there is also the option of a 9 hole course (par 36, 3,322 yards), which was designed by the renowned architect Henry Cotton in 1964. The excellent clubhouse also offers an outdoor terrace where you can relax with a drink overlooking the course. A practice range, short game area and helpful pro-shop, including club hire, can also be found at this superb venue.
18 holes. Par 71. 5951 yards. Parkland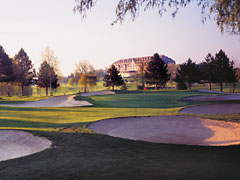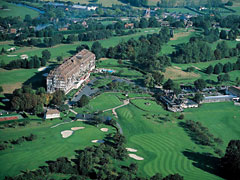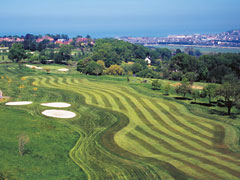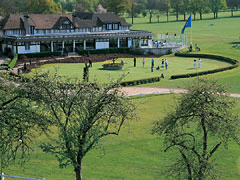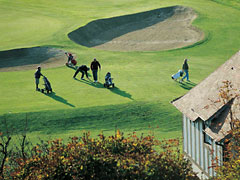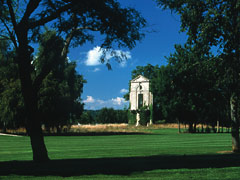 Golf Club du Champ de Bataille
Tuesday 20th May - 10:48am
1 round at Golf Club du Champ de Bataille (Golf Club du Champ de Bataille) Located 28km north west of Evreux, within the estate of the Chateau du Champ de Bataille, this 6,600 yard par 72 layout is not on the short side. The course is delightfully carved out of mature trees with the occasional strategically placed water hazard and is renowned for being in good condition with excellent greens and fairways. One of the most beautiful and difficult courses Normandy has to offer, it becomes filled with blooming rhododendrons in late spring and is a truly wonderful sight.
This is supposed to be one of the best in the
Normandy area, its on the journey on the way back to Calais - apprx 1.5hrs,
half way in between Deauville and Calais) - this gives us time to get there and
afterwards we're half way back to Calais.

18 holes. Par 72. 6600 yards. Woodland.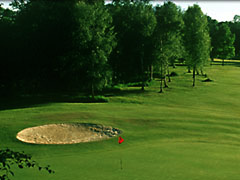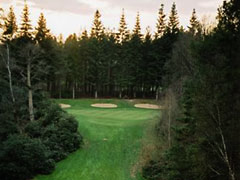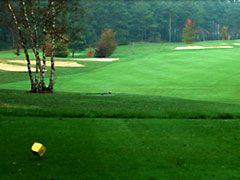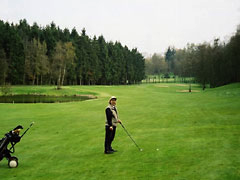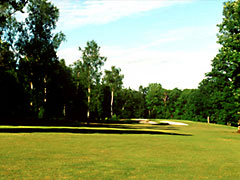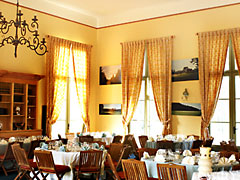 The local Beach (Deuville)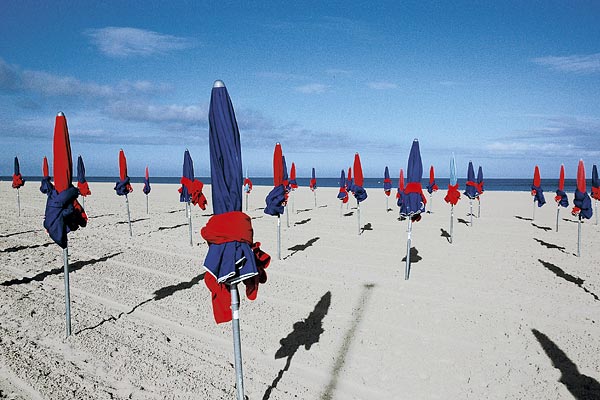 Directions to Hotel
Directions to Hôtel de l'Amirauté
• On leaving Eurotunnel (Calais) follow signs for Paris, after a short while join the A16 sign posted Boulogne/ Rouen & Abbeville • On the A16, change at junction 23 for the A28, direction Le Havre/Rouen.
Then, on the A28, change at junction 11 for the A29, direction Le Havre • On the A29, exit at junction 2 (Deauville-Trouville Aéroport St Gatien) and follow signs to Deauville on D144 for about 5kms (3 miles) • At the roundabout, go straight towards "Trouville, Zone Commerciale de Touques", Hôtel de l'Amirauté is on the left at the 2nd traffic light Deauville is 295 kms (185 miles) away from Calais and 45 kms (28 miles) from Le Havre. There is a fee of €5 to cross the Pont de Normandie on the A29